Bringing together Earth, Water, Fire and Love!
Just like any other handcrafted object, our tableware pieces have a bit of charisma breathed into them and always carry a part of the creator's soul. Each piece of tableware is delicately put together with an effort of love and has a unique charm of its own. 

A handmade piece lends a feeling of comfort and hygge to our busy everyday life and elevates our daily experiences in to a cherished ritual.
what people have to say!
the dinner set is beautiful
Love it 😍
Love how bright the colour combination look and how luxurious it feels
Thank you for making such a great piece
- parul
Your kids dinner sets are absolutely amazing! The elements and the colors are so attractive! My kids are enjoying their meals!
- ritika
The product is fantastic .
So is the finishing! Much appreciation to your brand
- SONAM
I really love your products. I will be a constant customer. And also will introduce niras to all my friends.
- mittal
Hey! I received my order yesterday without any breakage! it was very well packed and products are so so good I'm in love with this pebble collection!
- nimisha

Handmade and unique

Sustainable materials

High-quality & durable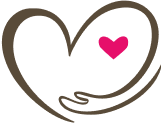 packed with love